It feels like only yesterday King Salman bin Abdulaziz al-Saud of Saudi Arabia landed in Jakarta. He had some serious meetings with President Jokowi, got featured in President Jokowi's vlog, and finally enjoyed a super private eight-days' vacation in Bali.
As much as we want King Salman to stay in Indonesia for like.. forever? he and his entourage had to leave last Sunday (March 12th). The King and his entourage arrived at I Gusti Ngurah Rai International Airport around 10:50 AM local time. His Boeing 747 plane finally took off at 11:45 AM. The King was seen off by the Indonesian Foreign Affairs Minister Retno LP Marsudi, Religious Affairs Minister Lukman Hakim Saifuddin, and Bali's Governor, Made Mangku Pastika.
Due to King Salman's departure, the Bali airport was closed for approximately 45 minutes. This arrangement caused five international flights and thirteen domestic flights delayed. Meanwhile, on the previous day, a Saudi plane carrying 16.6 tons of cargo had left Bali.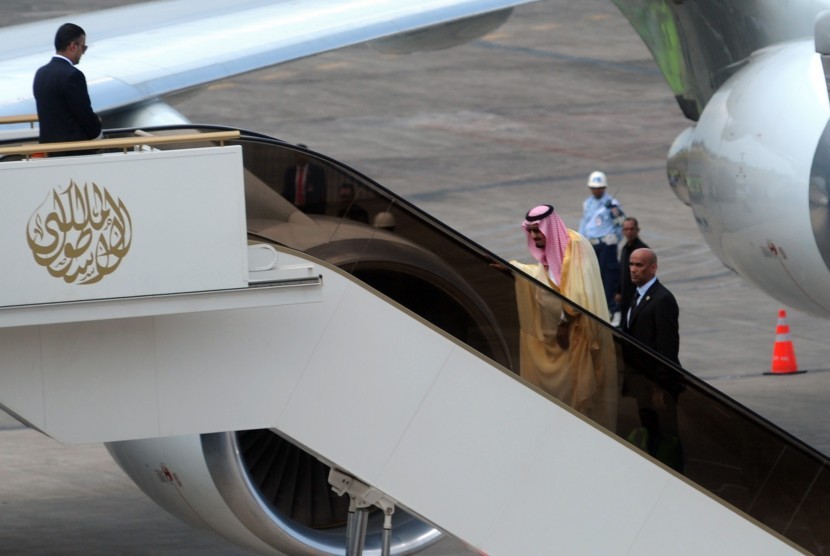 It seems like the king's departure caused as almost as much buzz as his arrival. When we typed in the words "King Salman" to Sonar media, we captured 228,046 total buzz with 226,387 engagements throughout March 12th to 14th. We also found 975 posts on the official news outlets, 441 tweets, and 243 Facebook posts. While the tweets generated 1,850 interactions and 2,196,659 viral reach, the Facebook posts gained 2,140 comments, 4,858 shares, and 218,463 likes.
Although, it seems King Salman isn't flying back to Saudi Arabia just yet. He and his entourage are scheduled to fly to Japan for a state visit. Kompas.com said that Japan's governor had already booked 1,200 hotel rooms and 400 luxurious cars. Another fancy visit, eh? You can bet on it, peeps.