This week has been quite interesting. Let's turn on our time machine and go back to last weekend. Now, we can bet that whatever you did on the weekend, will never top what our Minister of Maritime Affairs and Fisheries Susi Pudjiastuti did. On March 12th, through her official Twitter account, Susi posted a photo of herself paddling in the middle of the sea. And as if that's not cool enough, just a few minutes later, she posted another photo in which she was sipping coffee and holding a smoke while still floating on her paddleboard. Goals, right?
Even though it's good to see our minister enjoying life like that, it's not really that surprising because Susi has always been known as sort of an unconventional politician. She doesn't hide the fact that she smokes and has tattoos, but many people still do respect her because of her honesty and proven ability to do her job well.
We're not the only ones who got starstruck by our minister, though. The topic "Susi Pudjiastuti" generated 89,316 total buzz throughout March 12th to 17th. There were also 476 posts written about this topic, with 349 of them were from news outlets, followed by 68 tweets and 59 Facebook posts.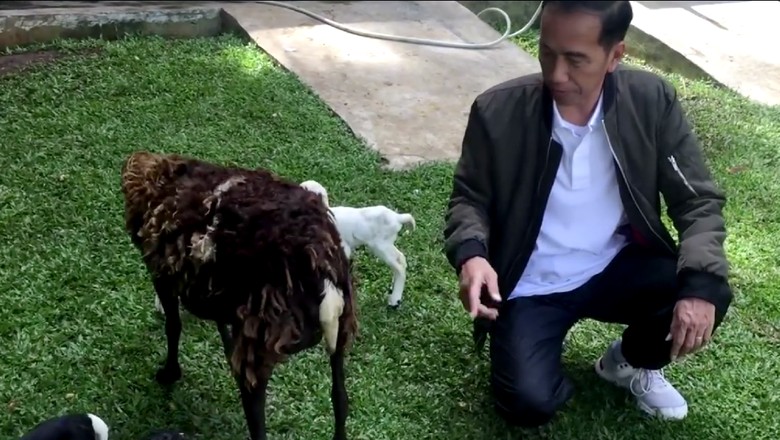 Speaking about cool politicians, our President Jokowi is back with his latest vlog episode. If the previous vlog showed him having lunch with King Salman at Bogor Presidential Palace, West Java, this time the president has another "guest stars". Wearing the popular bomber jacket, President Jokowi took us to another side of the Bogor Presidential Palace where his goats reside.
Yeah, people, the "guest stars" we're talking about were actually his famous goats.
President Jokowi mentioned that there were two baby goats born in the morning, so now he currently has a total of ten goats. Not only did he celebrate the birth of the goats, he also shared his philosophy of life, mentioning birth as a blessing from God that symbolizes a new life.
This vlog gained 429,125 total buzz on the internet, according to our radar. We also captured 3,093 news post, 1,297 tweets, 431 Facebook posts, and 2 blog posts. While the tweets generated 4,871 interactions and 8,880,037 viral reach, the Facebook posts raised 13,340 comments, 11,181 shares, and 336,281 likes.
Here's to another week full of happy things, people! Cheers!